Home WiFi Network Setup
$99.99
$89.99+
$99.99
$99.99
$99.99
$79.99+
$99.99
$99.99
$89.99+
$99.99
$99.99
$99.99
$99.99
Home WiFi Network Setup
We install all wireless mesh WiFi, modems, routers, or extenders
Download mobile app 
Connect up to 10 smart devices to your WiFi
Teach you how to use the mobile app features
Please note: additional cable runs may incur additional charges
Want to stream faster content and eliminate dead zones? Let OnTech upgrade your home with intelligent WiFi. Let our professionally trained technicians install it for you now, so you can enjoy the best in WiFi technology today.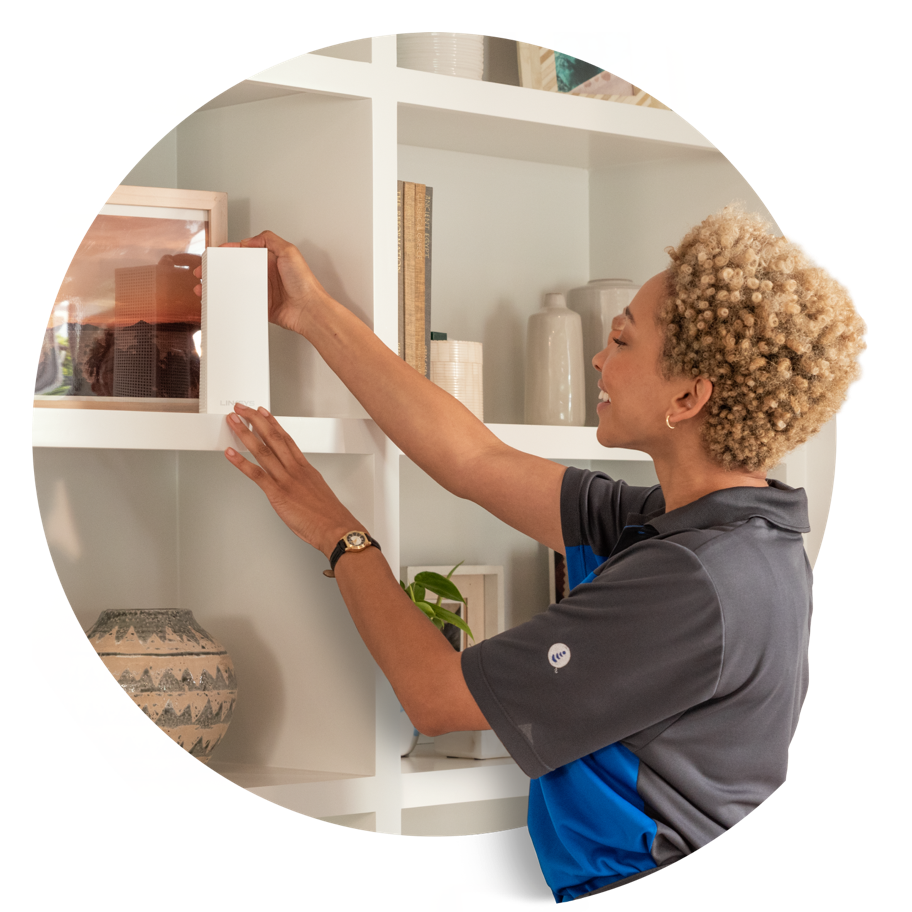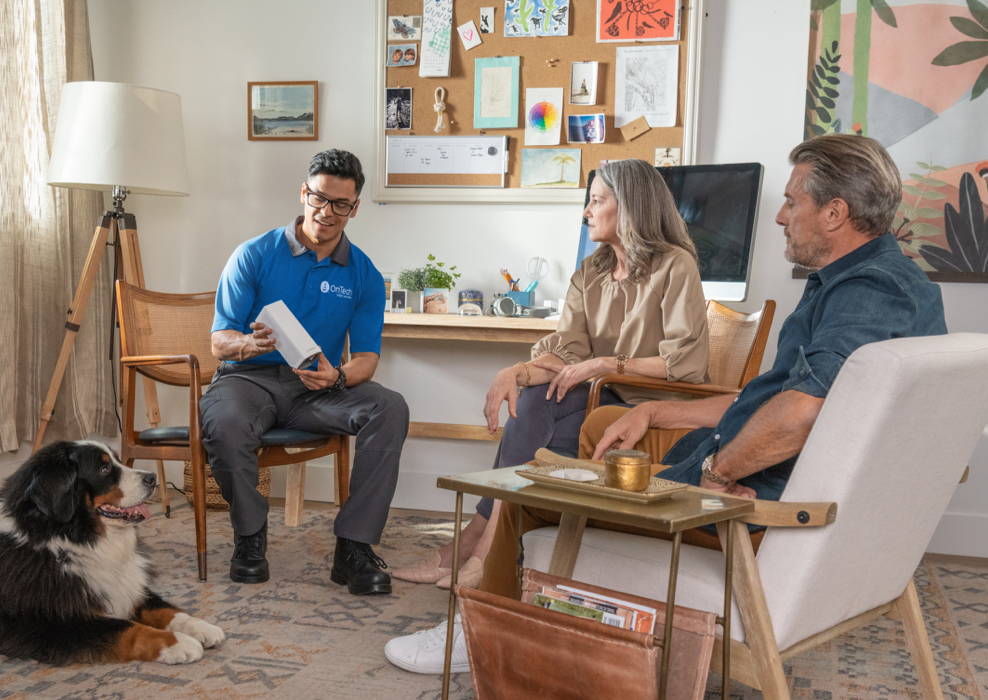 It's only smart if it works.
We'll personalize everything for you, setting up your WiFi and connecting up to 10 smart devices to your new network.
---
Wireless modem, router or mesh WiFi system installation.
Installation requires internet service to already be setup with an ISP. Please have your WiFi login and password ready.
Please note: additional cable runs may incur additional charges.
Connect to existing WiFi Network and perform first-time setup. Connect up to 10 smart devices to your WiFi.
Teach you how to use the mobile app features.
---
What Home WiFi devices does OnTech install?
OnTech will gladly install all wireless router WiFi networks. OnTech will also connect up to 10 of your smart devices to your new WiFi network.
How long does an OnTech Home WiFi installation take?
Your OnTech Home WiFi Installation will take approximately 1 hour, however this duration might be shorter or longer depending on the work required to complete the installation and the number of devices.
Will OnTech teach me how to use my new Home WiFi?
Absolutely! As part of our service guarantee, your OnTech technician will connect up to 10 smart devices, and show you how to use your Home WiFi device(s) and any associated apps.
How much is OnTech Home Wifi Installation?
$99.99 for a single home WiFi network setup of up to 3 modems/routers/mesh WiFi/extenders $34.99 for each additional home WiFi network setup in increments of 3 modems/routers/mesh WiFi/extenders or as an incremental installation to an order.
If your smart device requires additional non-standard add-ons (e.g. thermostat common wire, required doorbell transformer, deadbolt replacement,) the technician will assess the work and quote the additional cost.
Limit one Google Nest Mini per order. Exclusions apply.1 Subject to availability, varies by location. 2 Compatible smart devices required.