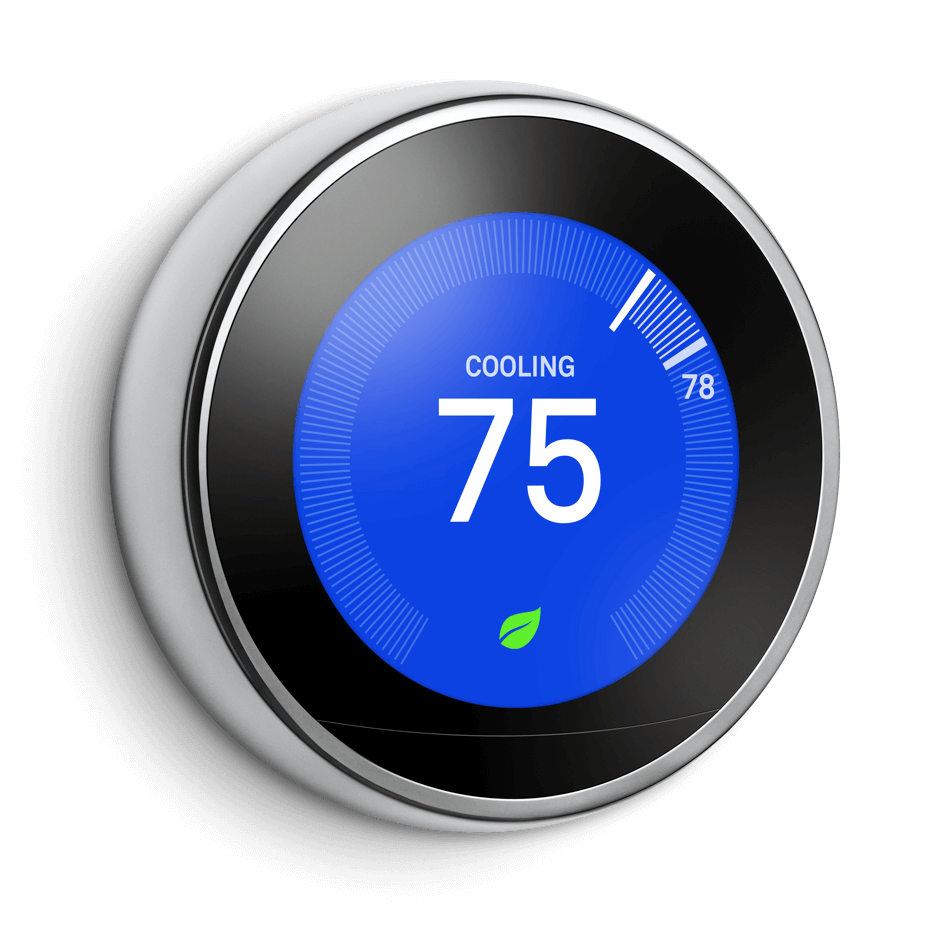 Smile with over $250 in savings.
Google Nest Learning Thermostat
Expert Installation Included ($99 value)
One Year of Unlimited Smart Support ($120 value)
Free Google Nest Mini ($49 value)
Add your Free Thermostat Installation and Nest Mini below!
For a limited time only, purchase a Google Nest Learning Thermostat and get OnTech+ membership with expert installation included and a free Google Nest Mini.1
1Offer includes one year of OnTech+ membership and a Google Nest Mini, valued at $299.98. As an OnTech+ member, you can enjoy your first installation, valued at $99.99, at no additional cost.
Restricted to a single use per customer.
Get the Nest Learning Thermostat.
Programs itself. Then pays for itself.* A Google Nest thermostat can help you save energy – automatically. Its features have been proven to save an average of 10% to 12% on heating and 15% on cooling in the US. That's $145 a year, which means it pays for itself in just two years.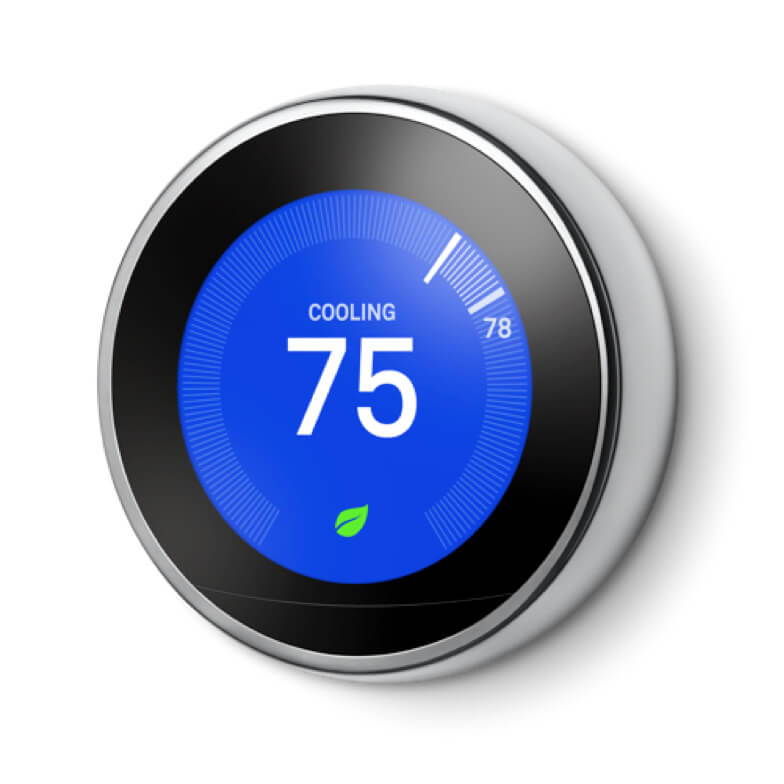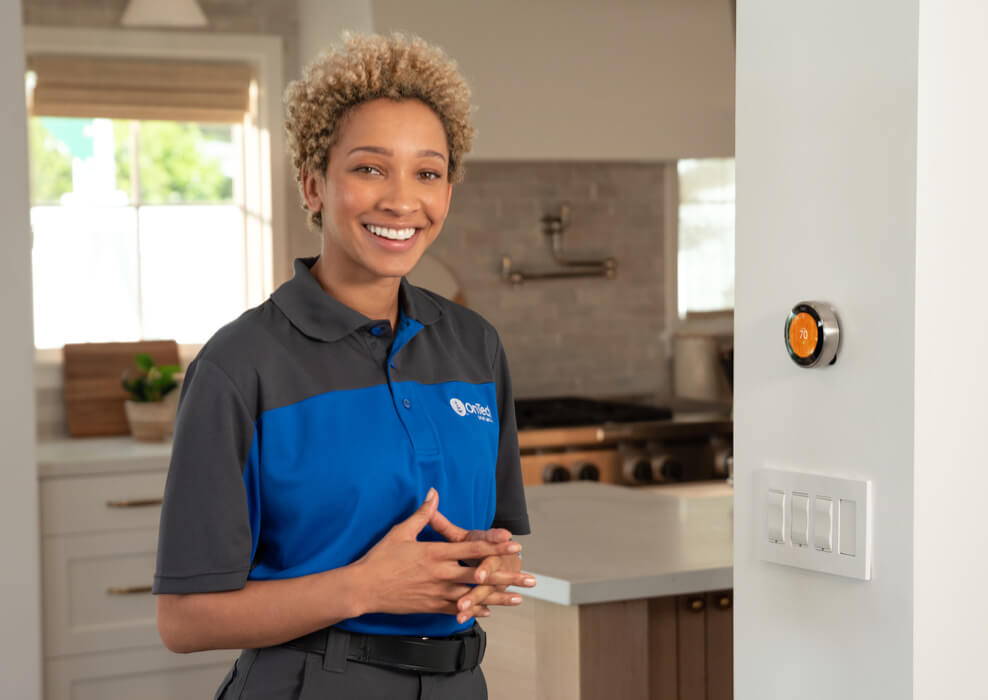 Sit back with expert installation.
Enjoy personalized service that starts with installation and ends with you mastering the ins and outs of your new tech.
Installation, Setup & Advice
Thermostat Installation
Includes removal of existing device and the installation of your thermostat and optional trim plate.
Personalization & Setup
Configure app, customize to individual preferences and connect to other smart devices.
Expert Advice
Show you how to use your new thermostat and app.
Same- or Next-day Appointments1
Hooray! Help is on the way. You pick the day and time that works best and we'll be there.
OnTech Guarantee
We want you to love your experience. If for any reason you're not 100% satisfied, we'll work with you until we get it right.
Get unlimited tech support
whenever you need it.
With the OnTech Smart Support app, live tech support via call, chat or video share is only a moment away. It's just another perk of your OnTech+ membership.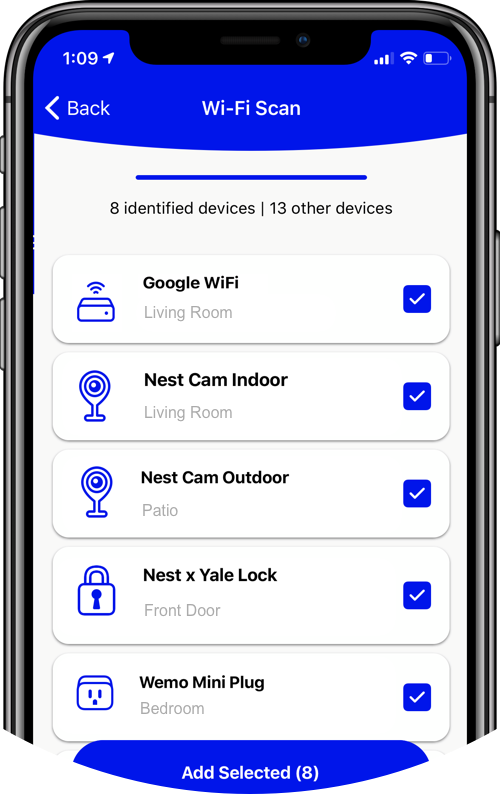 Personalize your smart home device support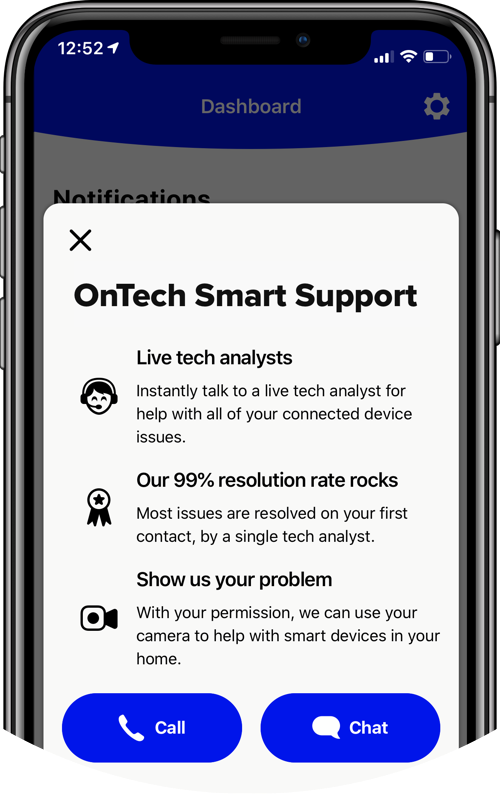 Ask anything about your connected devices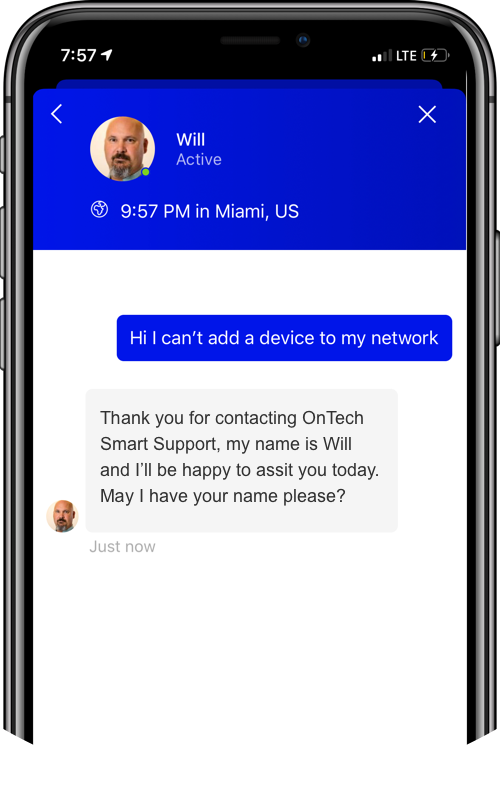 Live tech smart device support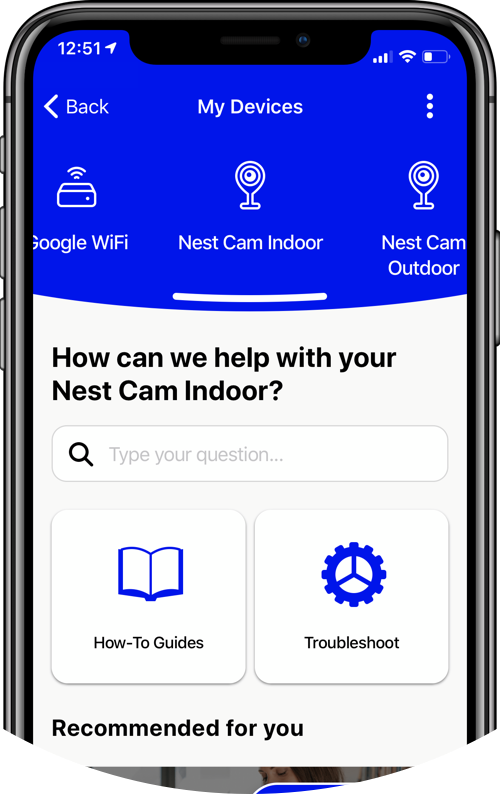 Fix any smart device issue with How- To guides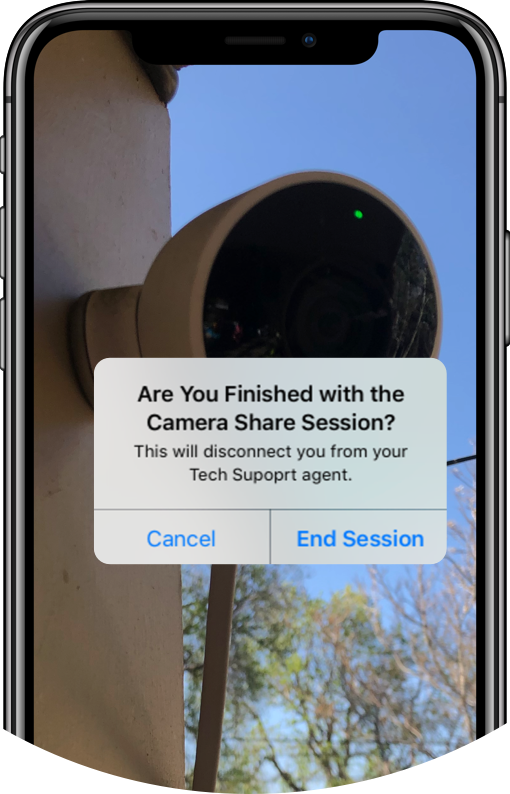 Solve smart device issues with camera share
Get a free Google Nest Mini.
Meet the 2nd generation Nest Mini, the speaker you control with your voice. Just say "Hey Google" to play songs from Spotify, YouTube Music, and more.[1] Ask Google about the weather, news, or almost anything. Hear your personalized schedule, commute, and reminders.[2] Set timers and alarms. And control your compatible smart devices.[3]
Enjoy 10% off every purchase!
OnTech+ gives you personalized service, unlimited tech support, and members-only pricing on all products and services. Sign up today and you'll save 10% on every purchase for the next year!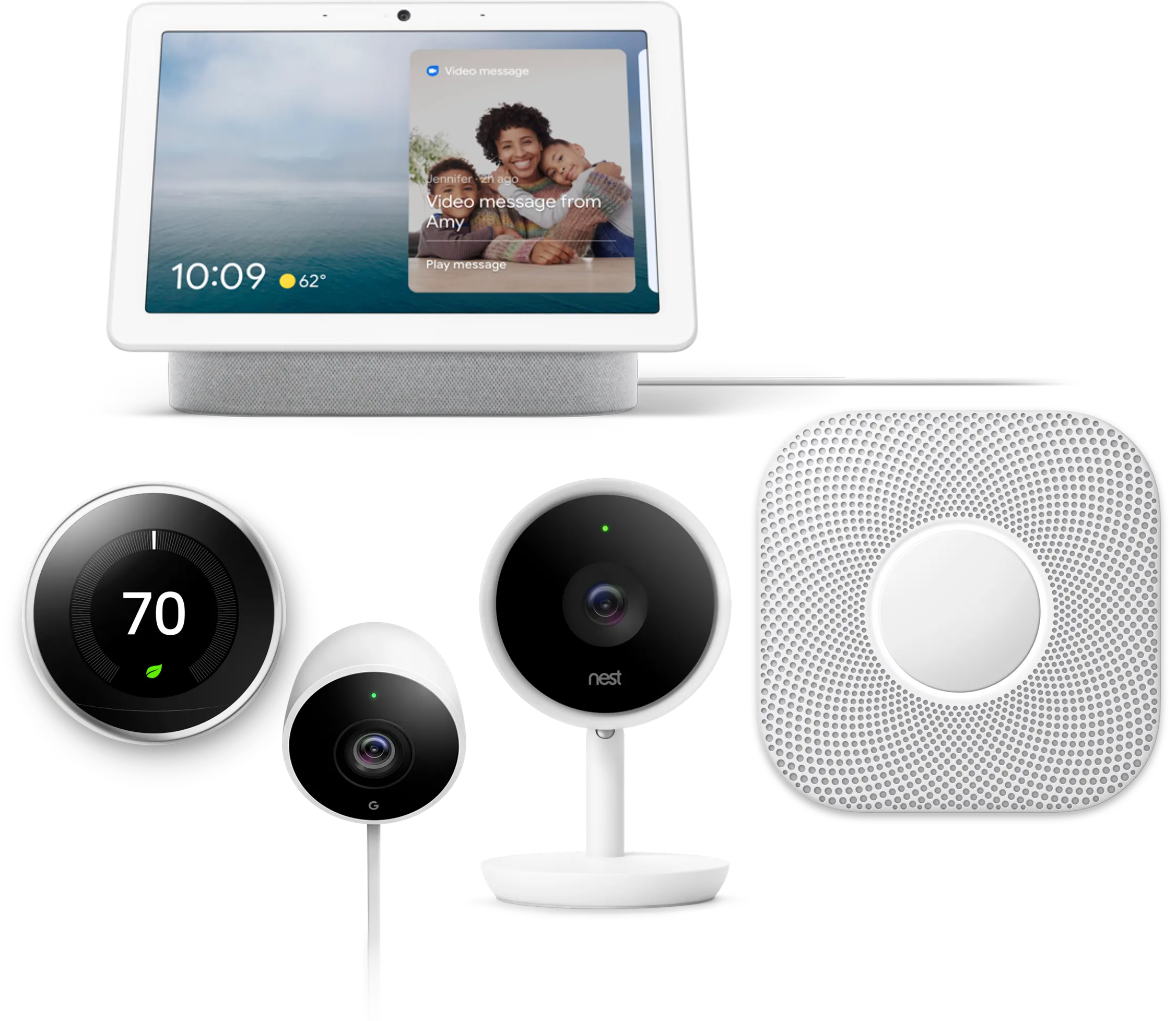 ---
OnTech+ is our membership program. It gives you access to unlimited smart support and exclusive discounts on products and services to help you on your Smart Home journey.
What products come with OnTech+ membership included?
Purchase a Google Nest Hello Video Doorbell or Google Nest Learning Thermostat before 12/15/2020 and get one year of OnTech+ membership included, worth $249.99.
Can I immediately use my OnTech+ membership perks?
Absolutely! Your first installation is included with OnTech+ membership. Simply schedule your installation during purchase, and we'll automatically waive the install fee. You'll also enjoy 10% off any additional Google Nest devices you add to your order.
Why is the 10% discount not applying to my OnTech Exclusive Nest Hello or Nest Thermostat?
Bundles are excluded from OnTech+ membership benefits, and have great savings already built into the offer. If you purchase one of our OnTech Exclusive Offers with Membership included, there are no additional discounts added to to the advertised price. You can add an additional Nest Doorbell or Nest Thermostat separately to your order and the 10% discount will apply.
Can I purchase both OnTech Exclusive offers?
No. Our OnTech+ membership is limited to one-per-customer, so you are unable to add multiple memberships to your account.
Do any other products qualify for complimentary OnTech+ membership?
No. This limited-time promotion is valid only for the purchase of any Google Nest Hello Video Doorbell or Google Nest Learning Thermostat before 12/15/2020.
The Installation included is valued at $99.99. When membership is purchased on-site with a technician, this benefit is applied to the original installation purchased via the website (for eligible installations), and reduces the membership fee to $99.99. Once this benefit is applied and the membership fee is reduced to $99.99, the included installation membership benefit is no longer valid for future purchases.
The OnTech Smart Support app is not a service contract and is provided by The Signal, L.P., an Assurant company. You must register the app to have full access to features. Data charges may apply. Upon utilizing the OnTech Smart Support app, you confirm that you read and agree to the Terms of Service and the Privacy Policy as part of the app registration. Support via call or chat is available 7 days a week, 8 a.m. - 11 p.m. EST, except for major holidays.
Discounted Services: Members receive a 10 percent discount on installation services priced up to $99.99 and a 20 percent discount on installation services priced over $99.99. Members are entitled to one free installation service of any service regularly priced at $99.99.
Extended return period: You will have up to 60 days to return or exchange all products and devices purchased on the OnTech Site or during an OnTech On-Site Service Appointment. Shipping and service charges are nonrefundable.
1 Subject to availability, varies by location. *Independent studies showed that Nest saved people an average of 10% to 12% on heating and 15% on cooling. Individual savings are not guaranteed. Google and Google Nest Learning Thermostat are trademarks of Google LLC.